Since 2006
in the business area

More than 2000
satisfied clients
75 000 000 RUR
of financial guarantee

20 000 000 RUR
insured of civil liability
About us
The Import-Service LLC is the all-Russian Customs Representative, the certificate No. 0563/02 included into the Register on March 18, 2015
tificate No. 10113/221214/10043/2, the most modern terminal in the Smolensk region, 300 meters from the highway M-1 near the Smolensk city, the most convenient driveway for big vehicles, located right on the way from EU to RF .
The facility consists of Customs Terminal, racking storage warehouse, office area, truck parking secured zone for 200 vehicles, truck repairing station.
More than 10 years experience in customs clearance and foreign trade activity.
The Head office is located at the Terminal. Representative office was opened in Moscow at the World Trade Center on Krasnaya Presnya in 2017 as well.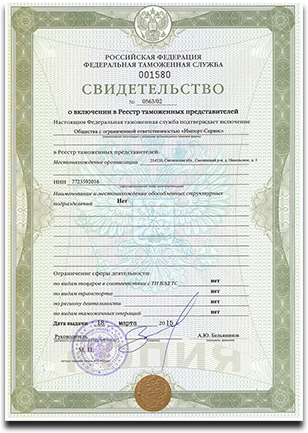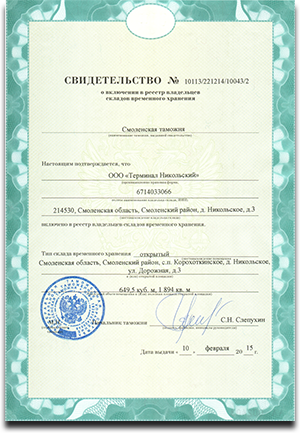 OUR CURRENT STATUS
31-я позиция по итогам 2017 года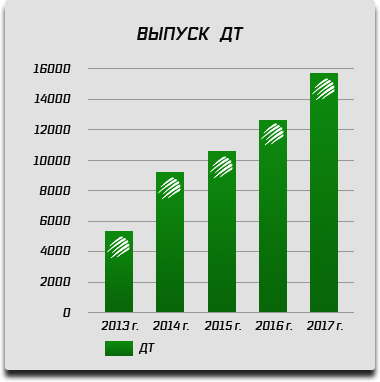 Выпуск ДТ приблизился к 16 000 в 2017 году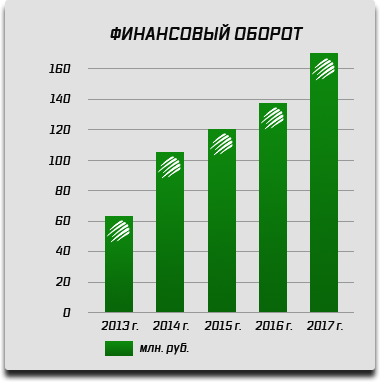 Финансовый оборот превысил 160 млн. руб в 2017 году
OUR CUSTOMERS
OUR CUSTOMERS
recommend us as reliable
and stable partner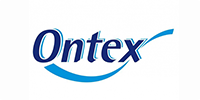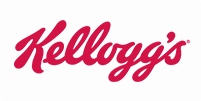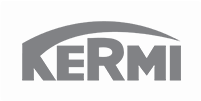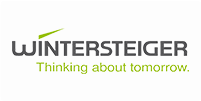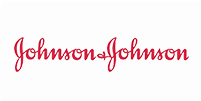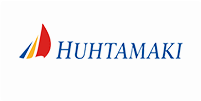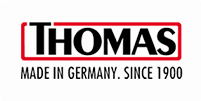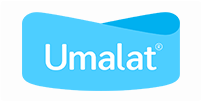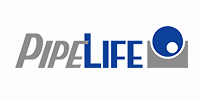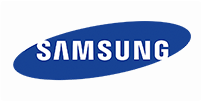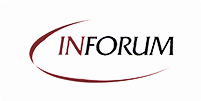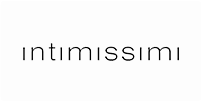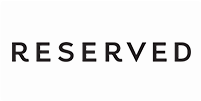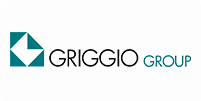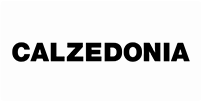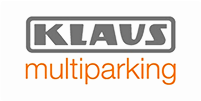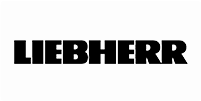 OUR NEWS
01.06.2019
Expanded open area for trucks
More The open area for trucks in the customs warehouse has been expanded. Increased parking capacity up to 280 trucks, revised layout of transport, updated markings throughout the territory.
05.09.2018
Purchased small – tonnage vehicles fleet for cargo delivery from the Terminal Nikolskiy to final recipients
MoreTo develop the LTL service from the EU in conjunction with customs clearance was purchased a fleet of small-tonnage vehicles for cargo deliveries from Terminal Nikolskiy to warehouses of recipients in RF.
15.05.2018
Launched distant
express-customs clearance service
MoreSince the 15 of may we're offering to our clients express customs clearance of goods, delivered to RF by leading international courier operators (THT,DHL,UPS, etc.).
Including day to day transfer of customs duties instead of and upon customers request. No cargo transportation from courier operators terminal needed. Able to provide further delivery to final destination.